Two years ago we first encountered a spam campaign which delivered its message via an MP3 file attachment. Today, a huge influx of MP3 spam has reappeared. The spam aims to promote a Canadian pharmacy website selling cheap viagra.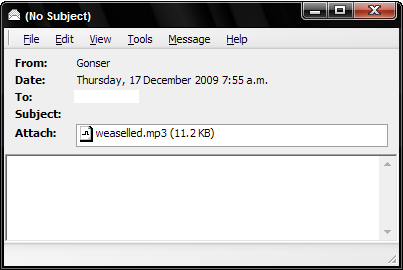 The spam campaign is almost identical with what we saw a couple of years ago. It has a similar headers, plain text, no subject line, no message body, and only one attachment; an mp3 file. The file, which promotes a cheap viagra website in a 5 second audio clip (complete with sexy background noise) – represents a clever attempt to bypass spam filters.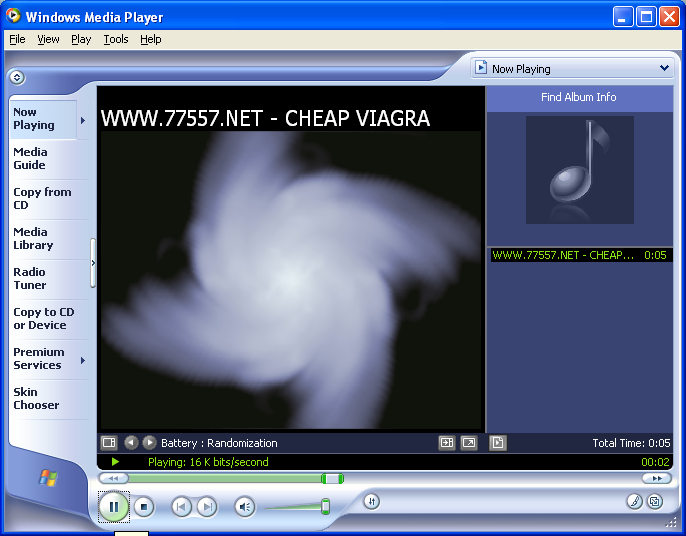 While a novel idea, we echo what we said two years ago; it is unlikely to be a long lasting phenomenon. Not only is it hard to discern the message, but people are also leery of clicking on attachments in unsolicted email (or they should be). MP3 spam is altogether too gimmicky to work – even perhaps for diehard internet pill buyers.